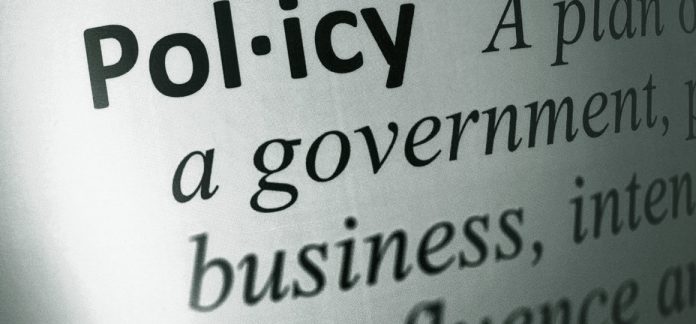 The Brexit Party absolutely stormed the European Elections last month, and many believe the reason to be because it stood on one clear issue, Brexit. The party has had a single policy since their launch; delivering a WTO Brexit on 31st October 2019.
It therefore comes as a massive surprise to see party Chairman Richard Tice announcing via Twitter that "British Steel should become a strategic national corporation, part private sector, part government long-term patient capital, and part employee owned". Why the sudden change in direction? With no sign of a General Election in sight, what does The Brexit Party have to gain from announcing their first political policy outside of Brexit? Stranger yet, such a statist, interventionist policy at that.
We still know very little about The Brexit Party and the direction it intends to take, other than wanting a clean Brexit and to "change politics for good". What we do know however, is what was published in their constitution to the Electoral Commission: The Brexit Party intends to "promote and encourage those who aspire to improve their personal situation and those who seek to be self-reliant, whilst providing protection for those genuinely in need; favour the ability of individuals to make decisions in respect of themselves; seek to diminish the role of the State; lower the burden of taxation on individuals and businesses." This is clearly a classical liberal statement, seeking to diminish the role of the State, lower taxes, promote individual responsibility and business. This is a mission statement that appeals to the right of the Conservative party; The ERG, Conservative Way Forward members, Thatcherites, and rightly so. The Libertarian wing of the party has been abandoned by the Tory Reform Group 'wets' and authoritarian nanny-statists (Mayists?) since Cameron's departure. There's a potential land grab here that would do The Brexit Party well, so why take such a drastic shift from their constitution in the first policy announcement?
It could be because The Brexit Party intends to become much broader church than even that of the Conservatives, ranging from your Kenneth Clarkes to your Margaret Thatchers, or more recently your Heidi Allens to Jacob Reese-Moggs, so it always has diversity to celebrate. The Brexit Party is looking to appeal to Labour, Conservative, and Liberal Democrat voters who want a proper Brexit, but also a more 'sensible' approach to politics. While I wholeheartedly disagree with state intervention of business on this level, I can certainly see the appeal of having a more common-sense approach to Government.
Why this first political policy announcement is so surprising though, is because while The Brexit Party have been clear that they have no members, only supporters, Nigel Farage also declared quite bravely on LBC that "This is going to be the most open political party we've seen in Britain… we are going to directly liaise and have votes amongst our registered supporters to shape policy and to shape our political direction". Quite an impressive statement if he can stick to it. Some would argue this would ensure The Brexit Party is truly a populist party, others might say that it simply makes it more democratic. I know many of us have a shared frustration with the direction of our political parties, especially when it seems the parliamentary party completely ignore their voters and/or grass-roots activists and members. If The Brexit Party manage to put policy more directly into the hands of their 'supporters', offering genuine influence over shaping its direction, they could have a real shot at taking power in Whitehall.