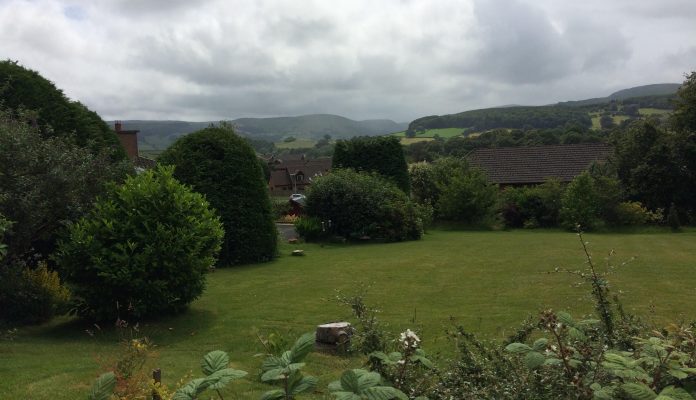 One of the best things about being involved in politics is the people you'll meet and the places you'll go. It seemed like a mad caper for me to travel from London to Wales yesterday to spend a day campaigning for the Brexit Party in Brecon & Radnorshire. But I knew it would be worthwhile.
People who involve themselves in politics generally do so out of a love of country, a belief in democracy, a sense of duty, gratitude for the advantages they have had, and a recognition that our democracy and our shared public life will be a simple reflection of what we all put in to it.
Something else that is not noted often enough, is that usually the people who stick with politics are a tolerant lot. They recognise the importance of discussion, debate, and accepting the legitimacy of views wildly different to their own.  After all, what is the alternative?
Therefore, when I finally found myself in the hastily-pulled-together, Brecon-based, Brexit Party headquarters, within minutes I was deep in cheerful banter with a lively cast of characters. I spent the day in the company of Stan.  Brecon & Radnorshire is one of the largest electorates in the nation, so after the many hours of driving, I could tell you his life story and political journey, and he could tell you mine. What brought us together for a few fine hours is that, after much careful reflection, we both think the UK will be better off out of the EU.
Brecon itself is a beautiful village.  If you have as much trouble as I did finding the Party headquarters, you will discover that you could, instead, spend the entire day in the antique shops, galleries, and cafes. When I stood contemplating a huge dark Welsh Dresser I knew it was time to call the office and ask for directions.
Stan and I drove through the magnificent barren hills of the Brecon Beacons, then down into green valleys.  The road meandered along beside willow-lined rivers. I grew up on a sheep farm in New Zealand, and as we slowed down in each village, I said "I smell sheep".  As we rounded the corner we saw them. As we leafleted we heard them.
We leafleted a small village where every road name was a long list of letters and every garden ablaze with flowers.  There seemed to be a local competition going for who could have the most small ornaments in their garden.   I was in another country – and they do things differently there.

As Dr Seuss said:
You have brains in your head.
You have feet in your shoes.
You can steer yourself 
any direction you choose.
You're on your own. And you know what you know.
And YOU are the guy who'll decide where to go.  

But my advice is to take the chance to get down to Brecon & Radnorshire. Make the case for Brexit. Meet some lovely people. Plan your next holiday in this most beautiful place.